If your Jewelry Seems Like:
Tarnish ?
Oxidation ?
Scratches ?
OR
Dull look ?
We recommend our two step solution to clean your jewelry. First start with revive, then with retain. INSTANT SHINE CLEANERS is non abrasive cream that will make your precious metals brand new like the first time you got them.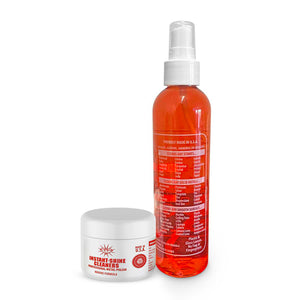 HOW TO USE OUR JEWELRY CLEANER
FIRST STEP :
Apply a small amount on any paper towel, and rub your jewelry against it. Quickly you will see the tarnish & oxidation come off. You will be able to clean Gold, White Gold, Silver, Sterling Silver, Platinum, Copper Brass, Earrings, Necklaces, Bracelets, Rings, Watches etc.
THE NEXT STEP :
You can pour little bit of the liquid in a small container to soak your jewelry in it or you can spray them then brush to clean between the crevices & underneath the stones (For pearls just spray and rinse with water don't brush). The solution will instantly shine your metals and stones, and quickly you will notice the difference.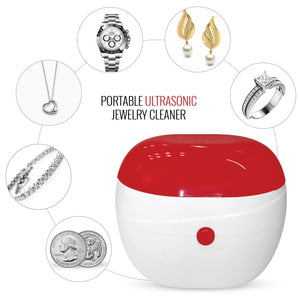 Before

&

After
INSTANT SHINE CLEANERS
REVIEWS :
Talk about your brand
- Instant Shine Cleaners is not like other inferior quality jewelry cleaner that have chemicals and bad odors.
- Instant Shine Cleaners is biodegradable made in the U.S Chemical free no ammonia, no acid, no alcohol.
- Instant Shine Cleaners cream is a Non-abrasive that will make your precious metal look brand new.
- Instant Shine Cleaners Formula works to clean years of build up tarnish , oxidation, dullness, and superficial scratches from any metal.
- The liquid is safe for all soft stones such as pearls , opals , and turquoise.
- Safe for costume & plated jewelry.
- Safely and gently cleans all types of jewelry.
- The only jewelry cleaner to remove tarnish and dangerous bacteria.
- It removes embarrassing jewelry odors.
- Leaves your skin free from black marks and rashes.